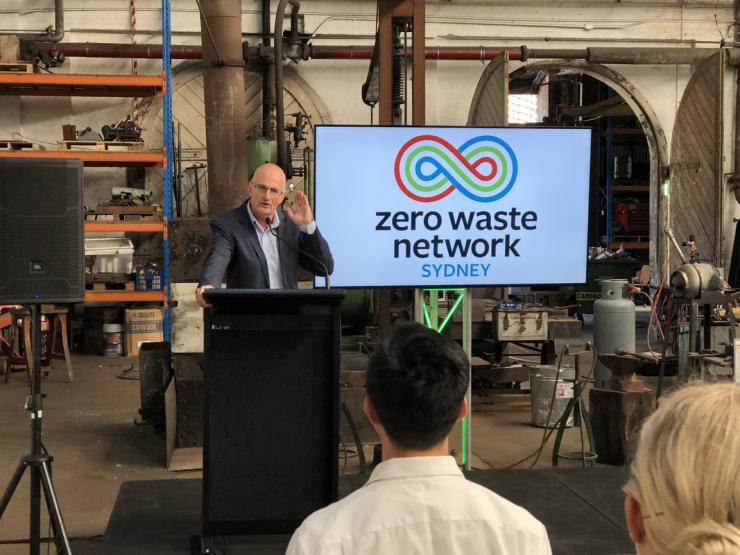 On Wednesday the 22nd of December Zero Waste Network Sydney was officially launched. Zero Waste Network Sydney is a partnership between Zero Waste Network Australia (formerly CRN Australia) and the Southern Sydney Regional Organisation of Councils (SSROC) which aims to grow the reuse sector in Southern Sydney.
​Fitting with the recycling theme, the launch was held at the Australian Technology Park's Blacksmith's Workshop. James O'Laughlin of the ABC's TV Series New Inventors was the MC for the night and keynote speakers were Liesbeth De Schamphelaere from Belgium group KOMOSIE. Liesbeth spoke of how they were able to change community perceptions of reuse by uniting under one brand, De Kringwingkel.
​David Kuhn of SSROC also spoke about the need to grow the reuse sector in Sydney. A video created by NOOK studio's was played highlighted some of the amazing work already being done in Sydney by organisations such as Reverse Garbage. And a discussion was held around grow the reuse sector and change community perceptions of reuse and recycling.
It is hoped that Zero Waste Network Sydney will not only help grow reuse sector in Sydney, but will also serve as a model for Zero Waste Network to set up sub-branches in each of the other Australian states.
​To get involved contact in Zero Waste Network Sydney, or to find out more about in setting up a sub-branch in your state contact:
Matt Allen
National Executive Officer & Sydney Regional Facilitator
Zero Waste Network Australia
​@email